Realtors Are A Target
Posted by S.H. June Real Estate on Friday, September 23, 2022 at 4:04 PM
By S.H. June Real Estate / September 23, 2022
Comment
For most people, September indicates many changes: a new school year, football season begins, summer holiday ends, and seasons transition to fall. Some may even look for a new challenge or a lifestyle change. However, for Realtors, September signifies safety.
The month of September may be coming to an end, but it's not too late to know this: Realtors are a target.
To keep members safe, The National Association of REALTORS® (NAR) has declared that September is Realtor Safety Month. NAR is devoted to sharing knowledge, awareness, and empowering members.
---
Why are Realtors a target?
It's important to understand why Realtors are such a popular target for attacks.
It's not because they're rich—that only comes later when they've sold your house and you can buy a new one! But even now, while they're just helping you find the right home, realtors are a target because they are often depicted as rich in popular media, and movies, and the perpetual "it's always a good time to buy/sell" smile on many Realtor faces.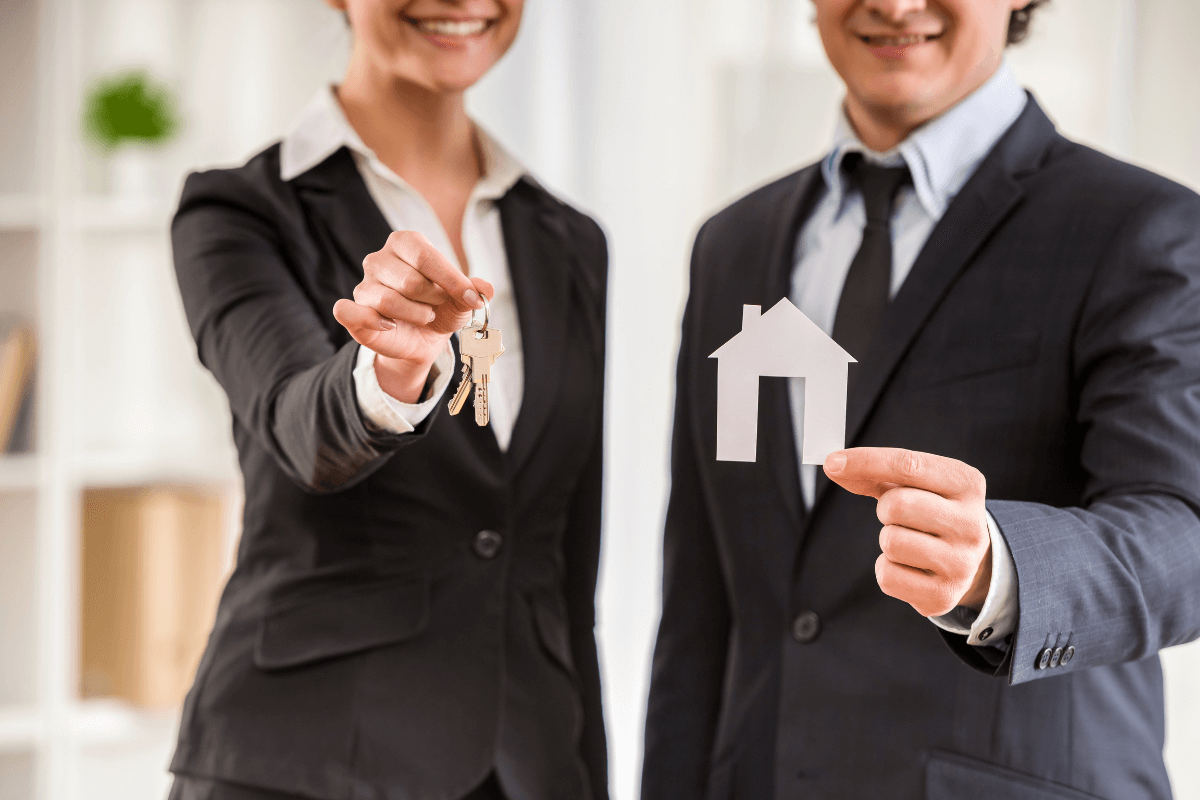 This makes them an attractive target for thieves and criminals looking for high-value items like jewelry or cash—and makes them more likely than other professions to experience an attack themselves.
So what do these attacks look like?
According to the FBI, there were over 3,200 robberies or burglaries involving realtors in 2017 alone.
Most of these crimes took place

between Thursday and Friday afternoons from 4:00 pm until dark

—so if you're getting ready for your open house this weekend, make sure you're prepared!

The FBI also reports that roughly

30% of attack victims are men

, so don't think you're safe just because you're a woman—you could still be targeted.

About

half of attacks involved guns

(so don't think a self-defense tool is enough).

Several attacks resulted in murder even though

robbery was the original intention

—so if someone asks for help moving furniture and then turns violent, it's not necessarily just about money!
Did You Know?
According to NAR's most recent Member Safety Report, among those who participated in a REALTOR® safety course, 39% said they feel more prepared for unknown situations after taking a REALTOR® Safety course. Click the link to read or download the Previous Member Safety Reports.
Resources for Real Estate Professionals
Below are the Top 5 Safety Action Items for REALTORS® that are encouraged by NAR.
S.H. June and Associates, LLC - Real Estate deeply encourages you to always evaluate your security and practice safety and precautions of your surroundings, so that your safety is properly in check.
September may be recognized as REALTOR® Safety Month, but practicing safety must be a priority all year long. From all of us at S.H. June Real and Associates, LLC - Real Estate, we sincerely hope you stay safe and sound in the coming years of your real estate business.
For more information, visit NAR's REALTOR® Safety website at www.nar.realtor/Safety