5 Tips To Staging
Posted by Seth June on Friday, June 25, 2021 at 9:59 AM
By Seth June / June 25, 2021
Comment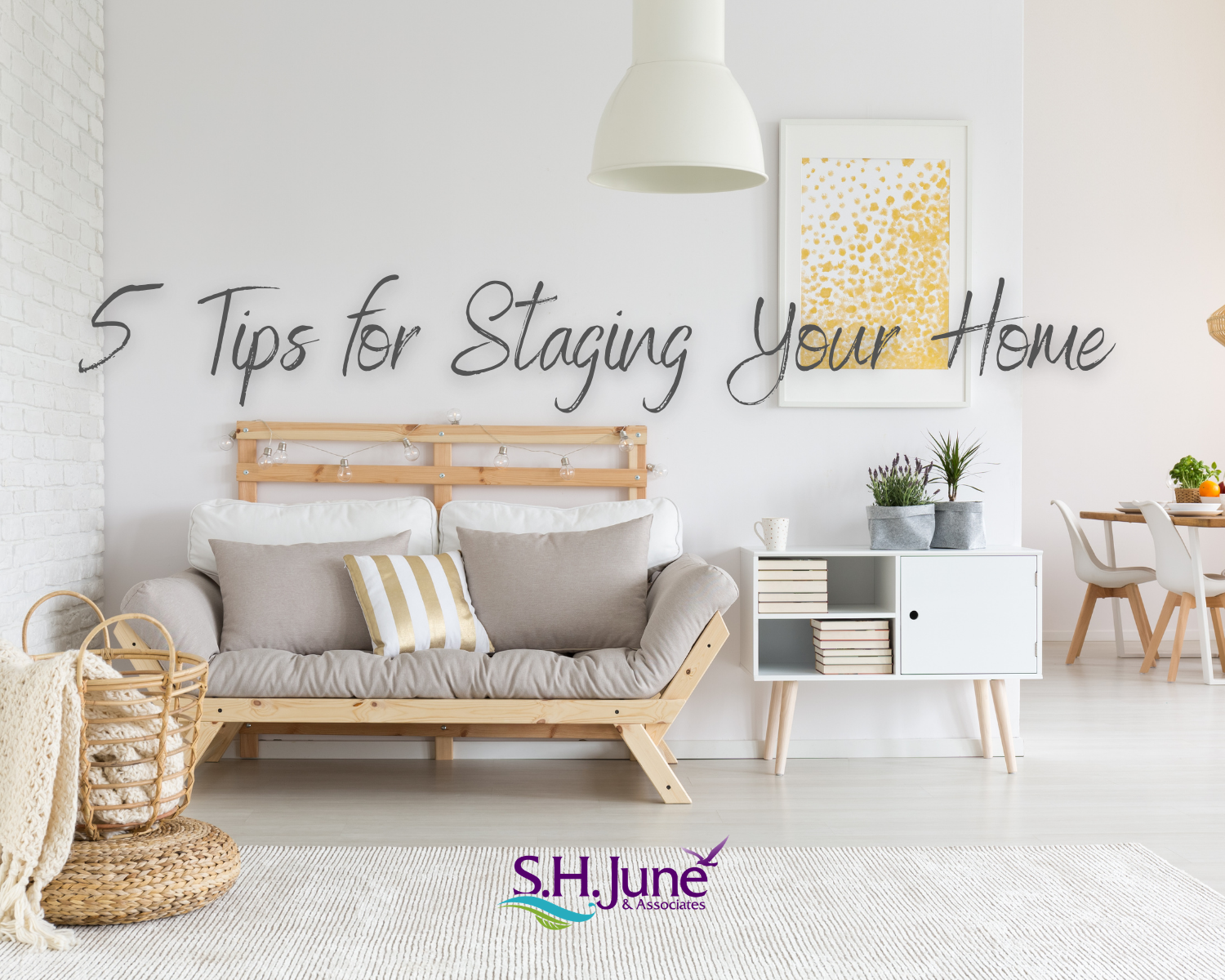 They say that a first impression is always the most important, so why should it be any different for your home? When selling your home, it is critical to stage it to really catch any buyers eye when they walk in the house. While you may not think that staging a home is necessary when selling it, studies show that staged properties sell 50% to 80% faster than non-staged homes and typically spend 81% less time on the market. If you are a first-time home seller or have not staged your home before, here are 5 tips and tricks to spruce up your home.
Paint with neutral colors
Whether it be interior or exterior, painting with neutral colors has one of the biggest impacts on your home. Not to mention it is also one of the least expensive things you can do when staging your house. Try to stick with colors such as white, gray and beige, as they create an inviting area and attract buyers.
Clean and Declutter
A clean space is so important for buyers to enter when walking into a hope. As a seller, before putting your house on the market, take some time and get rid of (donating is always a great option) any unwanted or unnecessary items around the house. In this case, more is not always better. Plus, who doesn't love a clean home?
Curb Appeal
The outside of the home is the first thing a buyer will see when arriving at a showing. As a seller, you should try to make them excited about seeing the inside of your home. Try to impress them by cleaning up your lawn, cutting the shrubs, and adding some flowers.
Add some light
A well-lit home will often give off a cheerful vibe for home buyers. Experts at HGTV recommend using these different types of lighting: ambient (general or overhead), task (pendant, under-cabinet or reading), and accent (table and wall). Good lighting is always an important factor in a buyer's buying decision.
Depersonalize the space
Make the buyers feel like they can envision themselves in the home. To do this try to take out personal items in the home such as family photos and fridge art. This will help provide the right vision for the potential homebuyer.